Cecilia's Tattoo Gallery Logo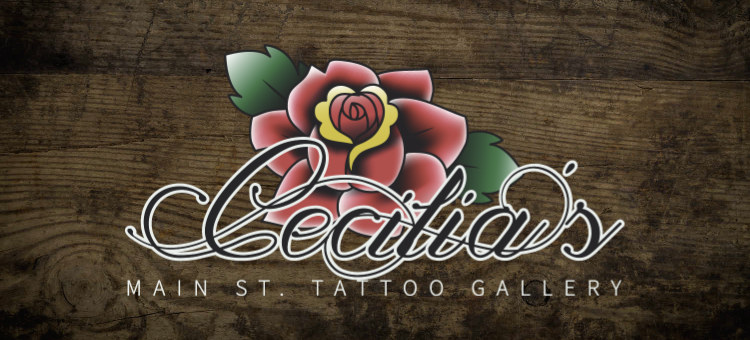 Cecilia's Main Street Tattoo Gallery is Ligonier, PA's first and only tattoo shop. Originally created in 2015 by Dennis Hager, Cecilia's has been receiving nothing but positive reviews all over the Laurel Highland area. Thought Space was tasked with creating a solid brand identity for Cecilia's through a modern website and logo. This logo design stemmed from the traditional tattoo style that the client expressed interest in. The rose in the logo is an original illustration from our designer Rachel.
This logo is featured on the Cecilia's Main St. Tattoo Gallery website, on gift certificates and business cards created by the client, and soon to be displayed outside the shop on a wooden sign.