Let's Talk About It!
Starting the process of branding, marketing, or rebranding your company can be a really daunting task. With the vast amount of information out there on the internet, you can end up feeling pulled in a lot of directions and not knowing which path is best for your business. That's when it can help to talk it out with someone who can give you an outside view on your options. Here at Thought Space, we have years of experience guiding companies from a variety of industries along a successful business path. We may not have all the answers, but you can lean on our experience to help answer some of the tough branding, marketing, and IT questions businesses face.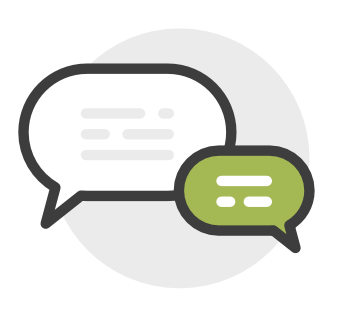 Sound Advice for Growing Your Business at Every Stage of Development
Whether you're wanting to talk about starting up a brand new company, or you've been in business for decades, we're here to help you move forward with ease. We can help you brainstorm, strategize, and plan directions for your business regarding branding, marketing, demographic research, and more. We've had the experience of working with a wide variety of clients in a broad range of industries over the years. We take the time to learn about your business, as well as the industry you work in. With knowledge of your industry, we are able to come up with creative and innovative approaches to common business struggles.
We'd love to talk with you about:
Brand Conceptualization & Development
Marketing Strategies
Website & App Features
Demographic Research
Advertising Campaign Management
Social Media Management
& More!
Are Consultations Free?
If you are coming to Thought Space for the first time, we offer a free initial consultation to all of our new clients. This initial consultation can be done over the phone, Skype, or in person if you're local to the greater Pittsburgh area. Any additional consultations beyond the initial one are charged hourly, but there is no limit to how many times we can meet to discuss your project!
What Happens in a Consultation?
During an initial consultation, we will take time to get to know your company, as well as you as the business owner. We will ask a lot of questions about your industry standards, your competition, and how you feel your business fits in with all of that. We can then craft an idea of how our services can be utilized to guide your business in the right direction.
Why Should I Take Your Advice?
Well, you don't have to. However, Thought Space offers a unique perspective on a lot of business and design topics. We've been doing this for over 7 years now and have worked with a wide variety of designers, developers, professionals, and clients. This diversity has given us an open minded outlook on marketing, and we'd love to share those ideas with you!
---
When you work with Thought Space, you'll find that we act as consultants at all phases of the design, development, and marketing process. Any time that we take on a project, we're always thinking of ways to improve on things and make a better end result. While you can certainly hire us solely for consulting and to bounce some ideas off of us, you'll find that when working with us in any large capacity that consultation becomes part of the package. For an idea of how valuable this can be for your business, check out what some of our clients have to say about working with us.