From Social Media to TV Ad Spots, Thought Space Provides Professional Media Production and Editing Services
Whether you need a company to shoot your next social media ad spot, or you're simply looking for a video editor to turn your raw film into something polished and professional, we can help take your vision to the next level. We even have access to Part 107 certified drone operators for a truly unique perspective in your video. Our broad range of media production services allows us to serve many different needs.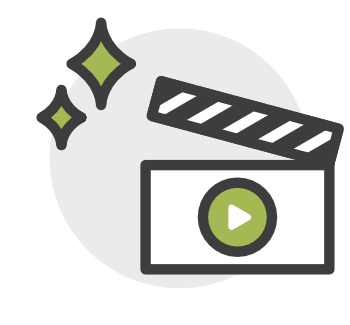 Turn Heads With Our Professional Video Production Services
We believe that video should be obtainable for small and medium size businesses without breaking the bank. Having access to professional video services allows small and medium businesses to create a professional appearance for themselves, while also engaging audiences better than a lot of traditional marketing means. Ultimately, this can help with exposure and thus business growth. You should be able to look professional and put together without having to pay the equivalent of a Hollywood production team. Whether you're making video for online ads, television spots, company training videos, or any other means, we can help you create something that looks professional for a lot less than you may expect. Get in touch today to learn how our team can help make your vision a reality.
Polish Your Look With Our Editing Services
We work with clients all over The United States. For larger projects, it can make sense for us to travel for video production, but in some instances with smaller clients it can be more cost effective to simply utilize our editing services. We have some clients who run blogs, online training courses, or internal training video sets who shoot their own video and send it along to us for editing. While we obviously can't work any magic, we can work with you to teach you good tips and tricks for shooting video, and then help to polish up the end result with color correction, motion graphics, branded video assets, and more.
Animated Logos, Intros, Transitions, and Other Motion Graphics
Our team has the ability to create custom crafted motion graphics for your video projects. Some common examples of motion graphics usage include animated logo intros for videos, animated icons for use on your website, and custom animated illustrations for engaging website visitors. These are just a few of the many uses of motion graphics in professional video production. If you're interested in exploring how motion graphics can bring life to your otherwise static project, give us a shout. We'd love to brainstorm some creative ideas with you!
Get a Different Perspective With Aerial Photo / Video
Thanks to the rising popularity of drones as a photo and video platform, aerial photo and video are becoming much more attainable for small and medium size businesses. There are still some issues regarding the legality of utilizing drone photo / video commercially, however, and in order to use a drone for the purposes of creating advertising material for a business, you must be an FAA licensed pilot. We have access to multiple FAA Part 107 licensed drone pilots with years of experience who can help bring a new perspective to your project.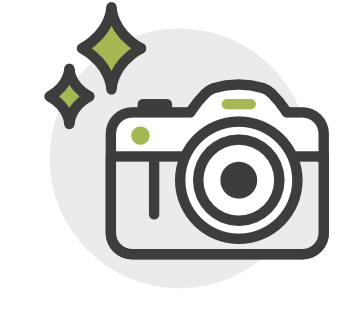 Need Professional Photography? We've Got You Covered.
While we like to focus on video production for the purposes of marketing, we understand that professional photography serves a huge purpose for advertisements and website purposes. We can help you with headshots for your team members, photos of your business location, interior tours of your business, and more. Whatever photography needs you may have related to your small / medium business, we can help! Get in touch with us today to see how we can help you with our professional photography services.