The IT Department Just Got Awesome
Let's face it, the IT department never gets a good rep. Nobody's ever in a good mood when their computer is malfunctioning, and IT folks aren't famous for their charisma. We understand the pain points that a lot of businesses face when it comes to cloud infrastructure for modern business, and we're prepared to help you offload your IT issues to a simpler solution. It's like outsourcing your IT, but we're right up the street!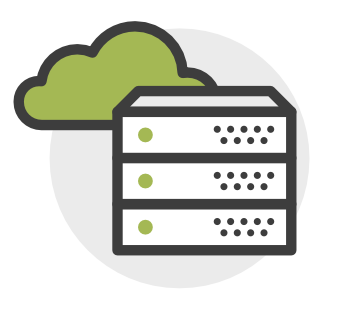 While we aren't available for every single IT need that a large corporation would find themselves in need of, we can help small / medium size businesses with most every IT task that they'd ever find themselves up against. Our team has years of experience running file shares, email servers, web servers, and more, and can help you set up and maintain your business back end. We also have access to remote control software, allowing us to help fix your computer issues from anywhere.
Contact Us Today To Discuss Our Cloud IT Retainers
For smaller businesses that don't have giant corporate offices, getting IT help can sometimes feel like a challenge. A lot of small and medium size businesses end up being stuck having to figure out their IT problems themselves, or having to resort to friends and relatives to solve any issues that might arise. While this can work for some smaller problems, it can quickly become a hassle. We provide a monthly cloud IT retainer that gives business owners an easier way to get tech help for more advanced issues specific to their business. Our cloud IT retainers can be used for everything from helping your employees set up new email addresses to making changes on your website. Even if you just need some help figuring out how to make changes to a file, we're only an email away to help with all your issues. Five free hours of work from us every month, and a dedicated server lease are only two of the perks of our cloud IT retainer. Contact us today to see how our cloud IT solutions can take your productivity to the next level.
Included In Our Cloud IT Retainer:
Five free hours of support work monthly.
Dedicated server hardware lease. We'll set up, manage, and monitor a server for you.
Unlimited email addresses at your domain name.
Website hosting for unlimited domains.
White labeled cloud file sharing portal (like your personal business Dropbox).
White labeled webmail portal with email, calendar, reminders, contacts, and more advanced functionality. Share calendars, contacts, and other business data with your employees from a web interface.
Other server features as required for your business, including web conferencing, web app hosting, custom software and server packages, and more. Contact us for more details.
Full server backups stored for up to three years. Never lose an important file again.
Don't need complete IT services? We offer basic managed website / email hosting plans as well. Contact us today to discuss which option is best for your business.
Stop Sweating Your IT Problems and Let Our Team Deal With It
When you're in business for yourself, time is money. In today's technological age, many businesses rely on their IT infrastructure to complete their daily tasks. Don't spend your time worrying about your computers going down, losing files, or having email issues when you should be focused on making money for your business. Let our team show you how a professional IT service can improve your productivity and give you back more of your time.