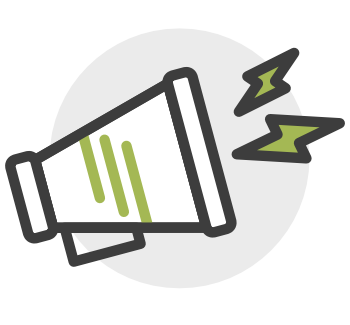 Strut Your Stuff! Show Off Your Brand to the Right Audience
While having a nice logo and an easy to use website certainly help make a positive impression for your business, all branding efforts would go unnoticed if not for a well crafted marketing push. In order to get the word out and help drive customers in the door, you need to do your part as a business owner to increase awareness. Whether you represent a new small business just trying to get the word out that you're in town, or an established corporation trying to build hype for a new product, you'll never build awareness without paying some attention to your marketing efforts.
That's Great, But Where Do I Even Begin With Marketing?
This is certainly a great question, yet the answer remains unique for each business. Trying to come up with any sure-fire marketing tricks and tactics that are consistent across industries, while possible, creates lower quality results than tailoring marketing efforts to your specific business. Suffice it to say, this page and it's content aren't going to reveal any one-stop "secret marketing tricks". In order to truly figure out where to start your marketing efforts, you must evaluate your audience, product, industry, budget, and more. We can meet with you and help you determine where to focus your efforts in order to maximize your marketing ROI.
Common Marketing Strategies & Advertising Outlets We Work With:
Facebook Paid Advertising  •  Instagram Paid Advertising  •  Google Adwords  •  Newspaper & Magazine Ads  •  Billboards  •  Bus Ads  •  Print Mailers  •  Tabling & Booth Events  •  Vehicle Wraps  •  Branded Swag  •  And More!
Schedule a Free Consultation to Review Your Marketing Efforts
Since every business is unique, the best way for us to determine how we can best help your business is via a direct consultation meeting. During this meeting, we can discuss your current marketing and design efforts and long term goals for your business. By evaluating this information, we can determine how we can best help you reach these goals through a variety of paid and free advertising outlets. As a full fledged design, marketing, and IT agency, we have a number of facilities at our disposal to help boost not only your marketing efforts, but also your business productivity. If you're ready to take your business to the next level, get in touch with us today.