Getting your site online can be confusing…
Let us help!
---
Places like GoDaddy offer website hosting to every day folks, but more often than not, many people get overwhelmed by the large number of configuration options available. Setting up your website can sometimes feel like a chore even for an IT professional. We aim to take the hassle out of getting your site online with our easy website hosting packages.
After we've helped you create a top notch web masterpiece for your business, we don't just leave you out to dry. We aim to be your one stop web shop. With that in mind, we offer a number of managed hosting packages to all of our clients. We monitor our servers every day, and have instant alerts sent directly to us if anything goes wrong. You can rest assured that if something happens to your website, we'll find it and fix it as quickly as possible.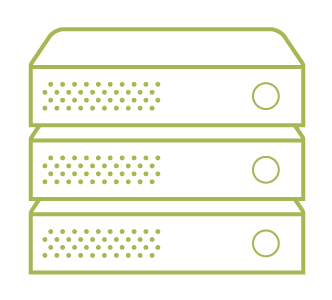 Advantages of our managed hosting plans
---
Nightly database and web server backups to ensure your work is always available.
Offsite "backup backups" to make sure your files are never lost.
Full website version control. If you make a change, and two months later decide you want to change back, we can do it in less than 15 minutes.
Domain (DNS) management and email setup (optional).
Ease of use. We handle your files for you, letting you focus on what's important: your business.
So what's it cost?
---
We have three levels of hosting packages to suit clients large and small. Each package ranges in price. You can see our pricing for hosting by visiting this page. We'll invoice you on the first of every month for your hosting. Yearly packages can also be purchased upon request.
If you're tired of bouncing around between hosting companies, and you're ready to get back to your business, get in touch with us using any of the methods on our contact page, and we'll help you get your site set up!