Not All Designers Can Code… Luckily, We Do Both!
---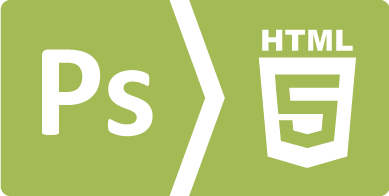 So you have a great idea for a website design, but not a bit of coding knowledge. What do you do with that design? You could always bring it to Thought Space Designs! PSD to HTML is the process of taking any static design and turning it into valid HTML & CSS code. We have a dedicated team of designers that are ready to make any idea come to life. All you need to bring us is your design idea in any form.
PSD to HTML is All About You
---
When you have a website design already thought up, you've taken an entire step out of the process. You can give us a PSD or AI file with your design laid out, and we'll turn it into a website.  You can also submit any file format you'd like to us; even a JPEG! If you don't have a digital copy (maybe you drew it) that's ok too. We can work with any idea in any media and help shape it into the website of your dreams.
We will work to take every element of your design and turn it into dynamic, workable HTML and CSS code. Other elements can be added to make the site more engaging, such as slideshows, galleries, eCommerce stores, and more.   We can even use jQuery to animate certain page elements and make your site function exactly as you imagined it.
PSD to HTML takes less time than a standard website design because the design and wireframing stage has already been completed. This can make PSD to HTML a much more affordable option than standard web design for the creative, computer savvy customer.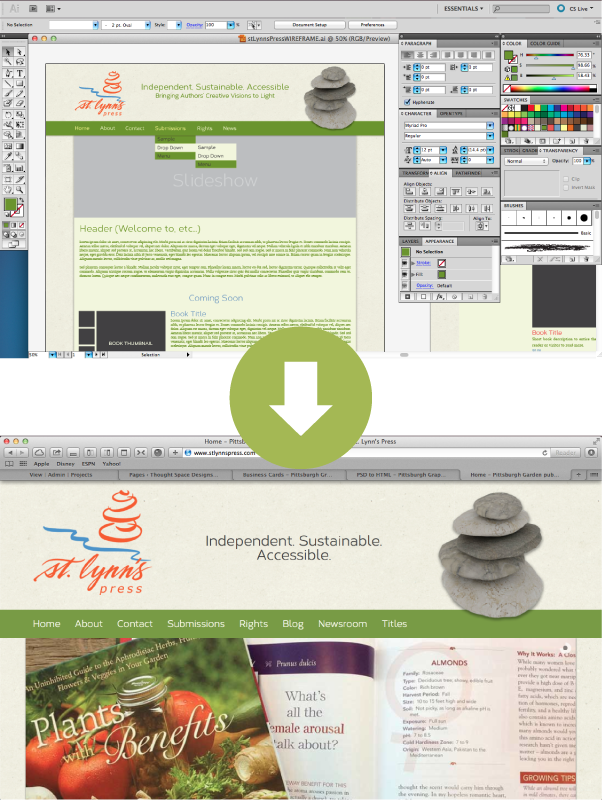 Pixel-Perfect Recreation
---
When we receive a PSD to HTML request, we take every possible step to recreate your design exactly as you laid it out, down to the pixel.  If you've only got an idea of what you need, and not a full graphic recreation, then you're in the wrong place!  For those without full layout designs, please refer to our standard web design page for a custom solution.
When we recreate your design, we use your exact imagery, font choices, colors, and more to perfectly match the file you provided us. We will work with you every step of the way to ensure the design comes together as you envisioned it.  If at any point you're unhappy with our work, you can simply let us know and we'll make sure to address whatever the issue may be.
PSD to HTML Good Practice
---
If you're planning on submitting a file to our PSD to HTML service, feel free to make your design as complex or as simple as you'd like.  With that said, the more complex the design, the longer it will take to recreate, and the higher the price will be.  If you want to try and decrease development time to help lessen the budget, there are a couple of good practices to follow:
Pick a 5-6 color scheme or less.
Design on a set width (between 960px and 1200px – preferably one or the other).
Provide written content in your design.
Provide separate graphic/image files for all imagery on the site.
If linking to anything, clearly note the URL that the link should point to.
Get Online Today!
---
If you've got a design of your own, and you're ready to get it on the web, get in touch with us today via any of the means on our contact page, and we'll help you get started on your path to the internet.