There's a lot of design inspiration galleries out there but not all of them are very good. Because of this, searching for design ideas can sometimes prove to be a daunting task. Luckily for you, I'm a bit of a stickler on what I consider a good resource for inspiration. I've compiled a short list of my favorite places to dig when I need that extra jolt of creativity. I judge the resources on ease of use, design and layout and quality of posts. These are all great resources with more than enough top-of-the-industry inspiration to go around. Have a look around and enjoy all the beautiful design!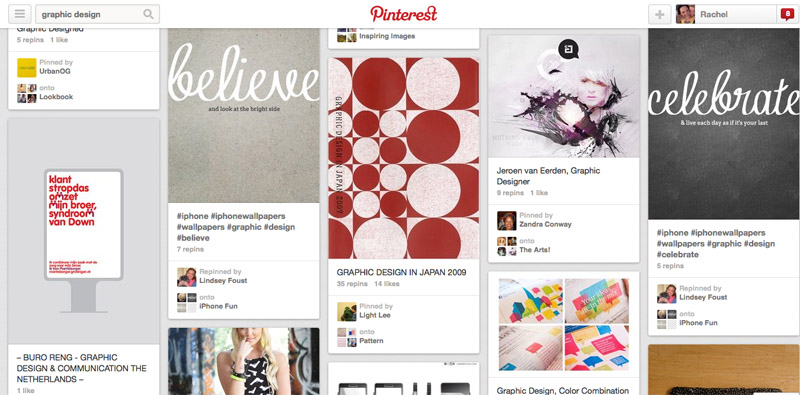 Pinterest isn't just for wedding planners and Martha Stewart wannabes. There's a giant, time-eating black hole of design inspiration hidden under the surface. Seriously, break away from the conveniently plentiful category list and start using that search bar. There's so much to be seen you may never have the time to see it all, but it's sure worth a try!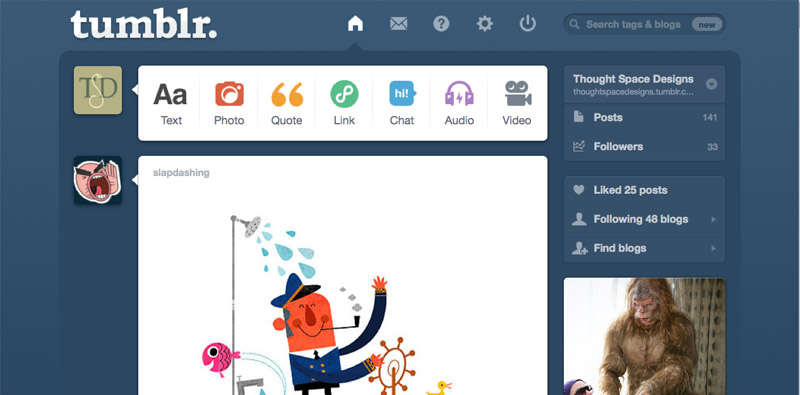 Contrary to popular belief, Tumblr isn't just a blog site for hipsters and Whovians. Underground and under appreciated, Tumblr has a lovely subculture of designer blogs to follow and love. Designers of Tumblr, for example, is a great blog that displays design work of everyday bloggers on Tumblr. You can also search tags like "artists of Tumblr" that come up with some really cool results. You'll have to create an account in order to get all the yummy features it has to offer, but I speak from experience when I say it's totally worth it.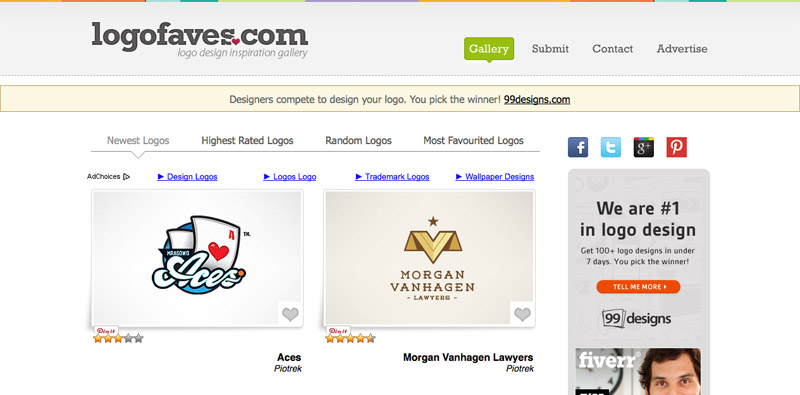 Logo Faves is by far my favorite logo inspiration site on the web, to date. They only display top of the industry designs and they deliver fresh logos daily. If you're looking for high quality inspiration, look no further. This is truly the best of the best.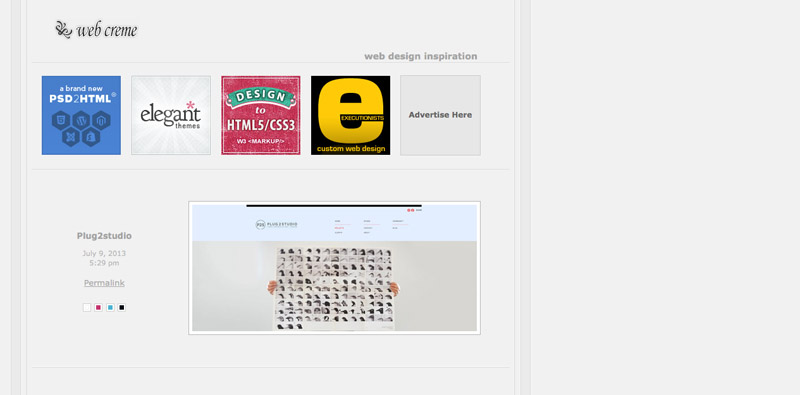 Much like Logo Faves, Web Creme always has industry leading designs that are sure to inspire. They don't update their list very often, but when they do it's worth it! The site is a straight forward gallery with nothing more than listing and page navigation. They know you're just there for the pretty websites, so they don't mess around.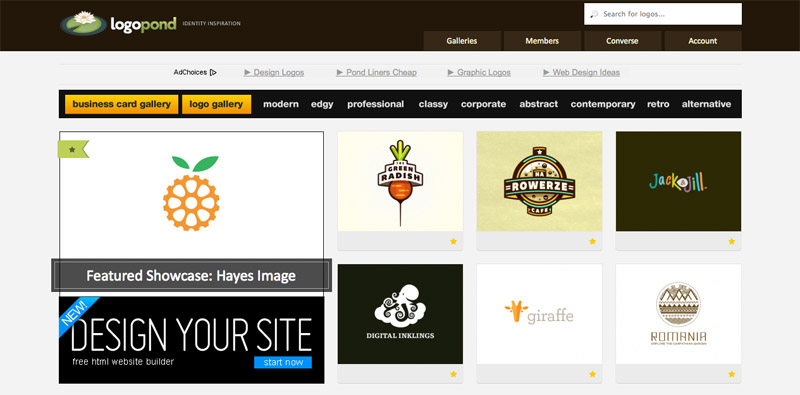 My latest addiction is Logo Pond. Designers and Logoists from around the globe post both client work and personal projects for critique and showcasing. You can always find something unique, cute and quirky here and the listings are constantly updated due to the huge number of members. My favorite part is when members will post multiple versions of a project to show their thought process through the whole thing!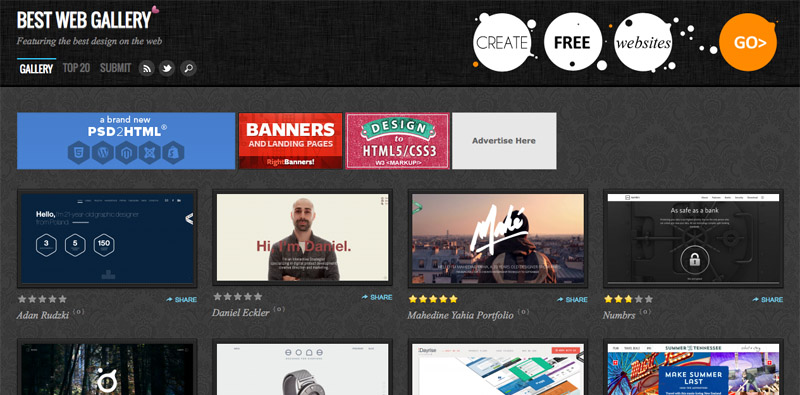 Another great resource for amazing, fresh web design. Best Web Gallery has page after page of web design inspiration eye candy. I love the straight forward gallery layout and the simple navigation.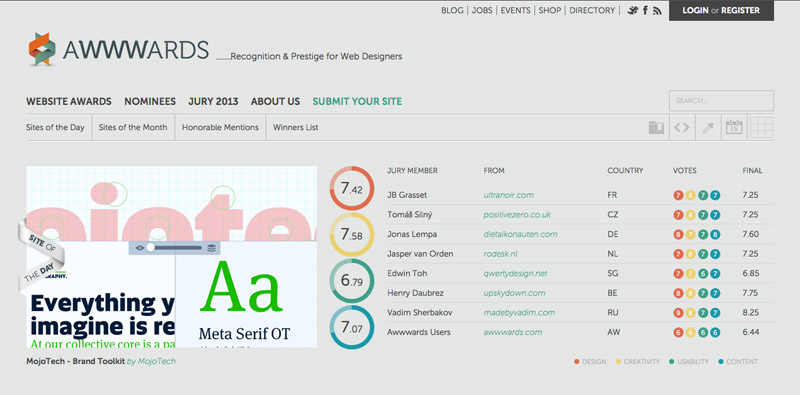 If you're a designer and you don't already know about this site, then shame on you! This is literally the best of the best, the top of the line, the web creme of the crop… No matter what their site looks like, every web designer goes to bed at night dreaming of the day they can have one of those "site of the day" ribbons floating in the side margin of their site. If you want more than inspiration, go here for some serious motivation to make sick designs!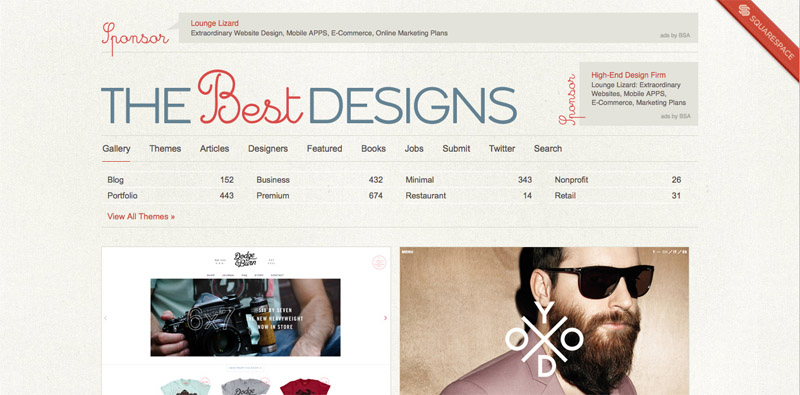 Just another amazing gallery of design. They cover websites, and even lay them out in a nice category list. Looking for minimalism? They've got that. Looking for Retail site design inspiration? Oh, they've got that too. The thumbnails are nice and big, the designs are fresh, and you just need to go check it out.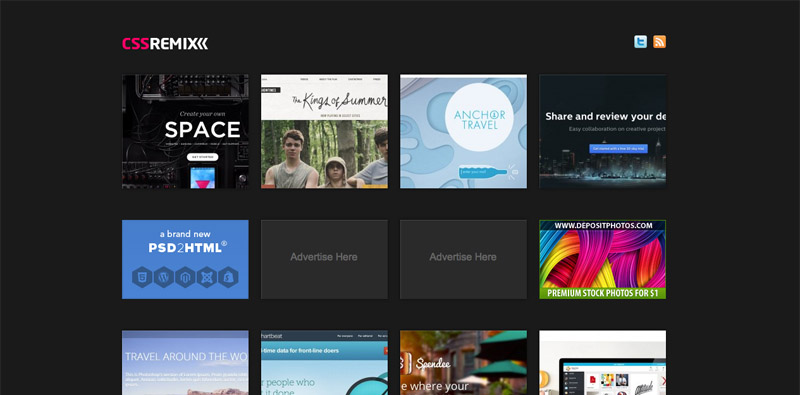 CSS Remix is just a simple gallery of web design that's sure to please. Just a simple grid layout and a "load more" button await your needy, inspiration-seeking eyeballs. Doesn't get much easier than that. Enjoy!
---