Every business that owns a website undoubtedly understands that one of the most important pieces of the brand identity puzzle is your domain name.  Your domain name is the address that people type into their browser's URL bar when attempting to find your business.  Your domain name is front and center to a user when they visit your site.  If you don't have a memorable domain name, it quickly becomes difficult for your clients to find you online.
Your domain name not only plays a valuable role in branding, but it can also serve as a vital search engine optimization tool.  For example, do a Google search for "Tucson Piano Lessons".  One of the first results you'll see is for a client of ours with the domain name "http://www.tucsonpianolessons.com".  We worked her entire brand around this name in order to help her visibility.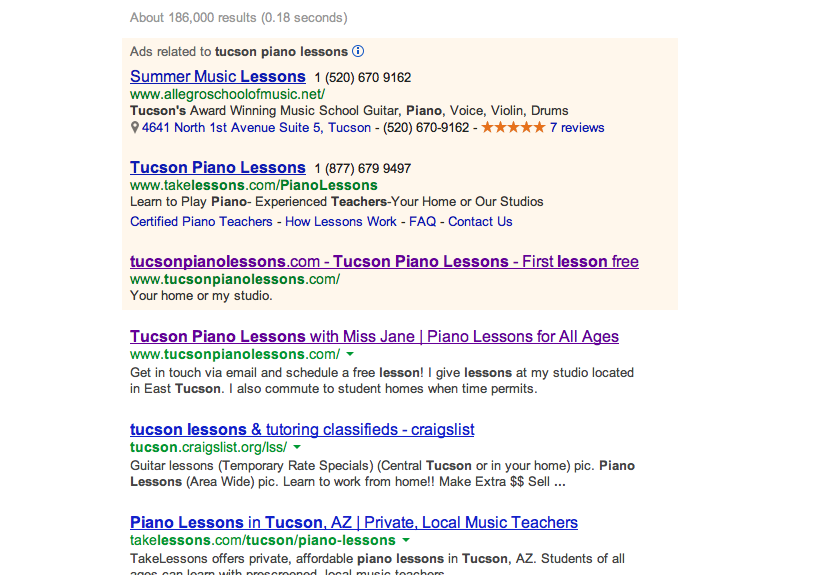 That seems like a long domain name…
And it is.  Domain names, while being a valuable internet marketing tool, are also the address to your spot of the web.  If you have a long, convoluted domain name, it will be harder for your potential clients to remember it and find your site.
Up until this point, trade offs had to be made in order to find a perfectly balanced domain name.  Thankfully, due to rapidly evolving web technologies (and the ICANN folks), new generic Top Level Domains (gTLDs) are being released.
What's a top level domain (TLD)?
A TLD is what follows your domain name.  ".com", ".org", and ".net" are all examples of TLDs.  Up until recently, there have only been 22 TLDs, as well as a list of TLDs used for specific countries.  Recently, it's become common practice to incorporate the TLD with the domain name in order to create a shorter, more memorable domain name.  For example Anchor Travel, a service that connects boaters with boat owners, uses the TLD "travel" in order to shorten their URL.  Rather than using anchortravel.com, they purchased anchor.travel.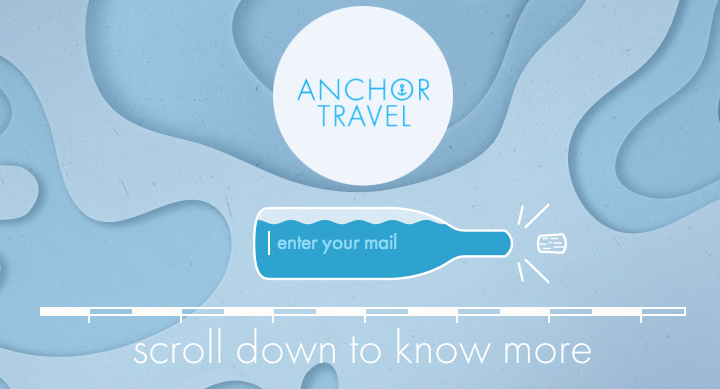 As you can clearly see, this domain is much simpler to remember.  It shortens the overall length, and prevents the client from having to remember whether the site was ".org", ".com", or something else.  Also, this layout is extraordinarily search engine friendly, and will lend to the ranking of this company down the road for searches for their company name.  Think back to our Tucson Piano Lessons example from earlier.  tucson.piano.lessons would be much easier to remember than tucsonpianolessons.com.
So then what's a generic TLD?
gTLDs are essentially open TLDs.  Well established companies can contact ICANN and request any TLD that they desire.  For example, The Sheraton could apply for the TLD "hotels".  They could then be sheraton.hotels.  Any TLD that doesn't already exist can now be requested.  This can also apply on a smaller scale to your business.
But there's a catch!
Unfortunately, gTLDs are few and far between, and obtaining a gTLD can be an extremely intensive process.  Registering a gTLD isn't like registering a standard domain name.  Requests for a TLD must be submitted to ICANN and reviewed, which is a process that takes at least 9 months (and that's for a perfect application).  Submittals can be disputed, and no submittal is guaranteed approval by any means.
It'll probably be common practice for some big domain name resellers to swoop in and pick up some gTLDs to then resell domain names under, so even if you don't get the gTLD you apply for, you may have a shot down the road.
It's easy to see that getting the TLD you require could be a vital internet marketing decision for your business, so if you're looking to make sure your web presence is at it's peak, make sure to apply for your gTLD today.
---